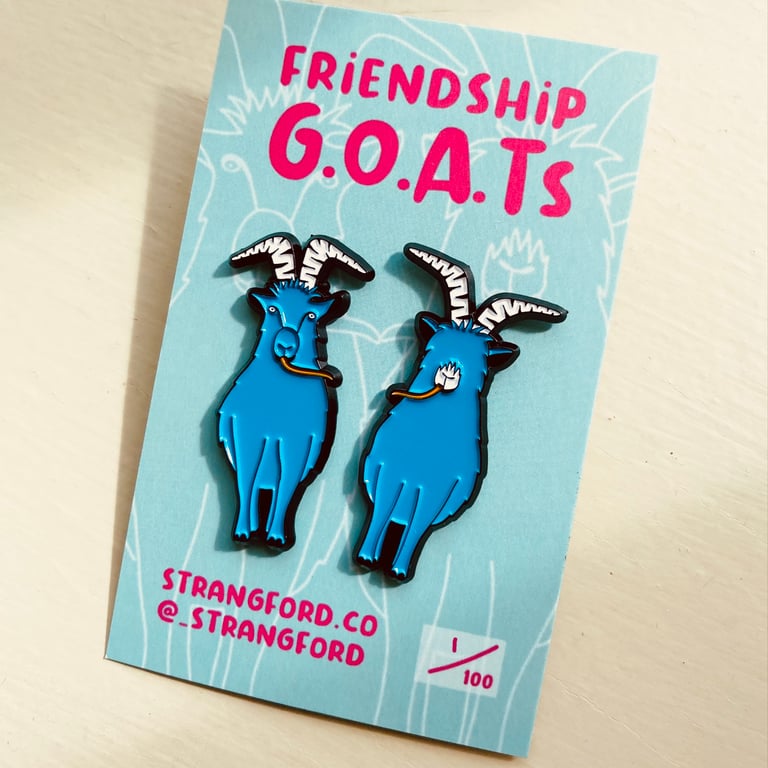 Friendship Goat Enamel Pins
A pair of enamel pins - one for you and one for your number one, ride or die, soul mate, confidante etc
Friendship G.O.A.TS - designed so that the tongues touch when they are held together. Just the way friendship should be.
35mm x 17mm ish
Sent in fully biodegradable packaging (there are a couple of possible exceptions to this that I'm working on still…)
Free U.K. postage, £6 flat rate worldwide shipping.